Darryl Reed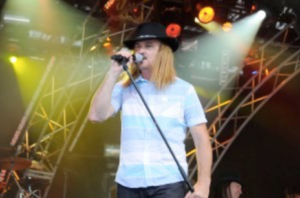 Lead vocalist and rhythm guitar player Darryl Reed, also plays harmonica and steel guitar. With a love of the southern sound, the Florida born singer brings an authentic feel to the group. Darryl has shared the stage with notable recording artists such as Tim McGraw, Travis Tritt, the Ozark Mountain Daredevils, Mel Tillis and numerous others. Among his many credits are appearances on television and radio.He has toured in Canada and throughout the U.S. Influenced by bands such as Lynyrd Skynyrd, Molly Hatchet, Allman Bros.,Charlie Daniels, Marshall Tucker just to name a few.
Michael Finn
Michael started playing the guitar when he was about 10 years old. Before that, he had been fascinated by the drums and, for 3 years running, received a small kit for Christmas. All that changed when he took guitar lessons in 4th and 5th grade.He started out learning old folk songs, but soon progressed to more current artists that he was discovering such as John Denver, and Johnny Cash, eventually cutting his teeth on The Beatles. That quartet led him to the holy trinity of British-Blues influenced rock guitarists Jeff Beck, Eric Clapton and Jimmy Page. These guitar prodigies in turn opened Mike's ears to the world of Jazz and Fusion where he found George Benson, Larry Carlton, Pat Metheny and bands such as Steely Dan, The Mahavishnu Orchestra and Weather Report. Through the years Mike has been particularly influenced by the harmony-slide methods of George Harrison, his all-time personal hero, and also the styles of Duane Allman and Dickey Betts of The Allman Brother's Band. These unique approaches to the guitar fit perfectly with the Southern Rock theme of SouthBound, his current musical driving force and passion-filled project!
Pete Madary
Pete was 11 years old when he and his best bud Mike started playing with the band DWARF. The band's original music style did not have a label back then but would eventually be described as Power Pop. DWARF's first single debuted on October 2, 1975, mainly marketed to Michigan audiences. Pete's musical influences include The Beatles, The Who, Badfinger, and Peter Frampton, Tom Petty and Bruce Springsteen and the E. Street Band.Pete has played in the bands DWARF, LAST CALL, SouthBound and SouthBound's Lynyrd Skynyrd and Buddy Holly Tribute bands.Pete has opened for or jammed with Missing Persons (twice), Quiet Riot, RATT and Great White.Pete plays a Fender Precision Bass, Carvin L40 and Gretsch Electromatic.
..
..
Mike Hunter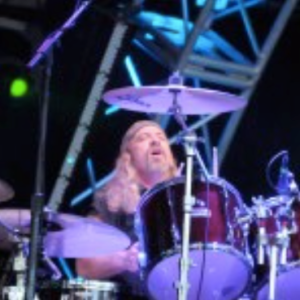 Mike started banging on things at age 5. Since then he's developed a drum style that captures a bit of each of his influences.  Those influences include such greats as John Bonham, Buddy Rich, Neil Peart, and many others.Mike's band credits are nearly too long to list. He's played with Entourage, Chalice, Strange Behavior, Subtle Thunder, Radio Flyers, Hip Shot, and various others.He developed his talent in the top of a barn in Calimesa, California. The barn was well known for musical talent, and was the place to jam and party in the 1980's. In fact, Mike jammed with Michael Anthony of Van Halen and the great BB Dickerson of War. Mike has recorded with many bands, and at at Warner Bros.